The Martin saxophones are considered to be one of the most undervalued of all vintage saxophones.
They are particular known for their unique range of hand made saxophpones (Handcraft)
and their unique soldered on bevelled toneholes.
A good maintained Martin can hold it's own with everyting ever made and are today used by professionals
all in the range from the models made in the 20's up to the lates models.

(*) In 1964, Wurlitzer bought the rights of Martin. including registered trademarks,
copyrights, patents, engineering records and tools.
In 1971 Leblanc (The french company that markets Vito and Yanigasawa, took over the rights,
they used the Martin name to sell Yanigasawa build saxes.

Some of the most popular models are :

Handcraft (1914-1930) - "Split bell key's model"
Handcraft Commitee I (1936-1939) - "Searcligh, Mars takes over the Earth"
Handcraft Commitee II (1939-1942) - "Lion and crown"
Commitee III / The Martin (1945-1963)
The Martin Magna (1956-1963)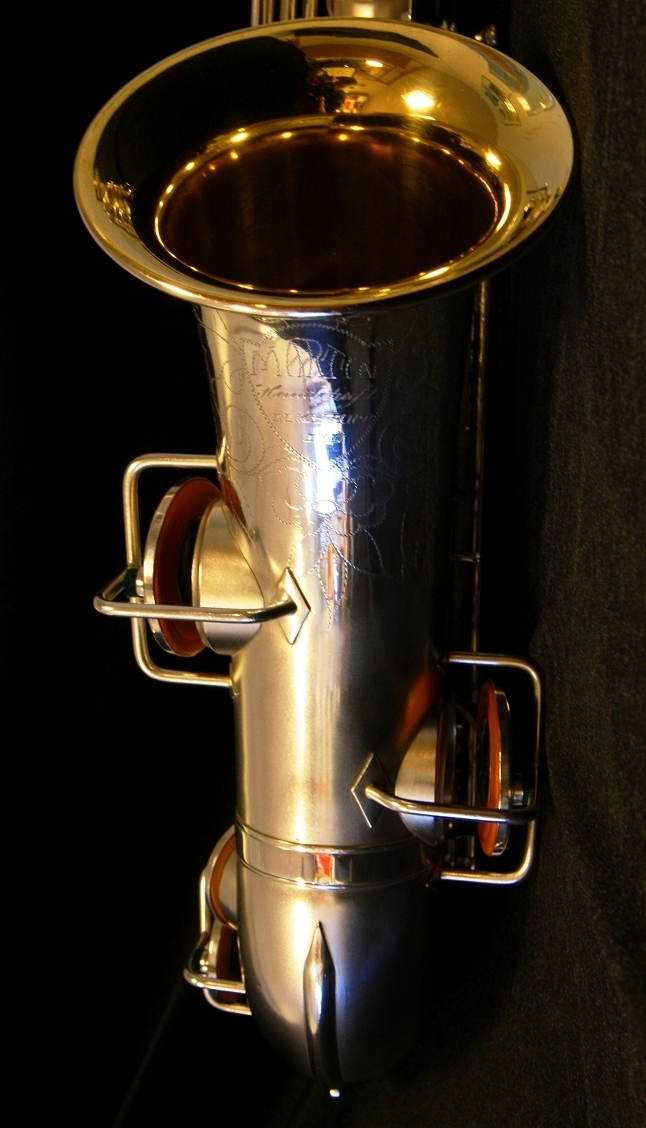 LINKS
(Martin company history, Serial number list, Model details, Gallery and more)